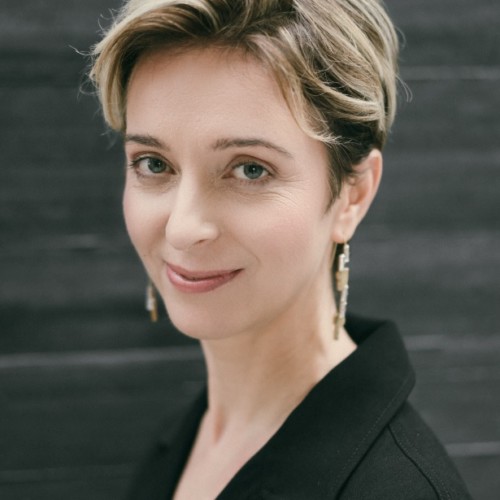 Director
Ewa Bogusz-Moore
Ewa Bogusz-Moore – general director of the Polish National Radio Symphony Orchestra in Katowice. In April 2019 she was invited to join the European Concert Hall Organization.

She started her musical career as a cellist. Before taking the position in NOSPR Ewa Bogusz-Moore acted as a deputy director at the Adam Mickiewicz Institute where she was entrusted with developing the strategy of promoting Polish classical music throughout the world. Her business model of the "Polska Music" programme encouraged international cooperation, e.g. with the London Philharmonic Orchestra, Philharmonia Orchestra, London Symphony Orchestra, English National Opera, Berliner Philharmoniker, Los Angeles Philharmonic, Chicago Symphony Orchestra, Royal Opera House, or Cité de la Musique. On behalf of the Adam Mickiewicz Institute, she coordinated the celebrations of Witold Lutosławski's Year and was the manager of I, CULTURE Orchestra, an educational orchestral project supporting development in Eastern Europe.

Ewa simultaneously combines orchestral management, creating and supporting musical projects with prominent organizations around the world. Her passion for the transformative power of arts together with business acumen allows her to deliver effective programs across the arts and education sectors.